Feb 4, 2023 09:04 AM Central
Jodi Grace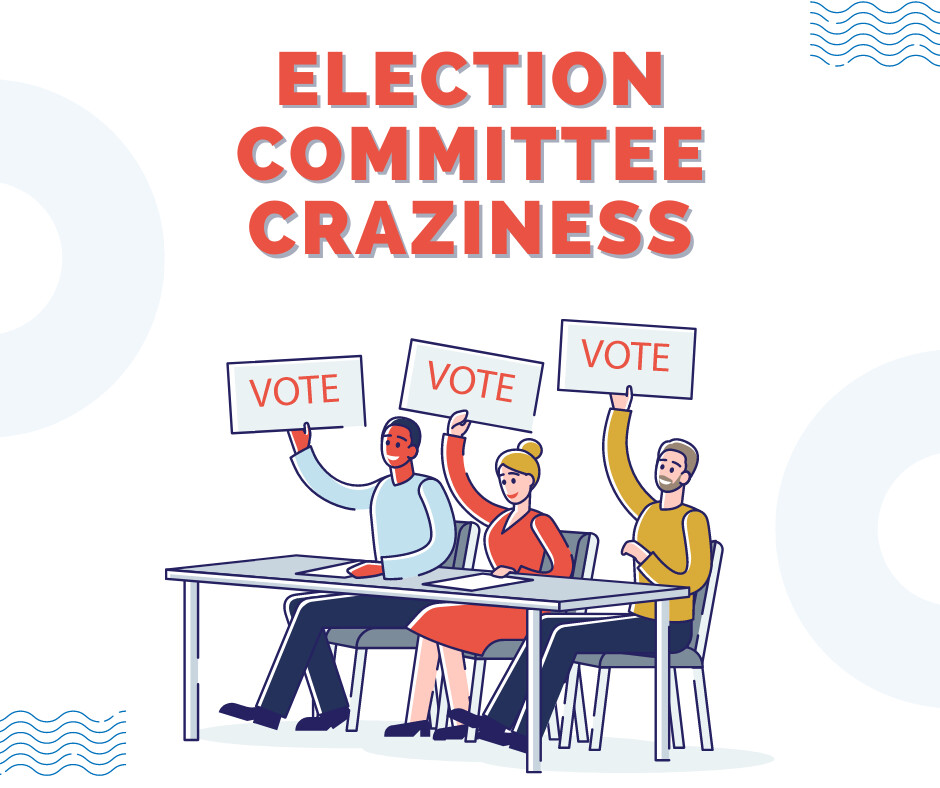 The Backstory

The MO Republican Platform

Fast Forward - Rep McGaugh and Her Bill, HB 781

Truth is Revealed in the Hearing

Threats?? I Wish I Was Joking

Her LEA Friends are Worn Out

Rep Stacy Asks Questions and Leadership is Mad

Call to Action
the backstory - 2022 mo Election bill passed
the missouri republican platform
Therefore, our republican representatives should be EXPECTED to uphold this tenet. Republican voters would assume that our republican legislators would cast their vote in support of this principle. We shouldn't have to voice our support, because it would be expected that a republican elected official in Missouri would agree with and support closed primaries and working toward that end.
Thank you, Rep Stacy for including it in the election bill last year and working toward our republican goals!
Fast forward to thursday, feb 2, 2023
Representative peggy mcgaugh & her bill
truth is revealed in the hearing
I actually attended this hearing myself but had to leave early. However, some friends stayed for the duration so when the texts started coming in I had to find the archive and watch it for myself.
Holy cow! It got interesting so I've got to share it with you.
threats?? I wish i was joking
Here's where it gets interesting. Rep McGaugh seems particularly interested in being a victim and she focused on how her clerk friends could be victims as well. I'm beginning to wonder maybe if she actually belongs with the democrats. All of them were really supportive of her & her bill. That's interesting. The Republicans were just silent, of course, except for Rep. Stacy.
In her comments early on in the hearing she made a declaration that there are just a lot of angry people out there, especially the ones who have heard or believe that there's been some sort of election fraud. Hmm. Again... yes.
When we see irregularities and election fraud happening around the nation it's pretty upsetting, Representative. I'd sure think you'd make THAT your highest priority... but that doesn't seem to be the case.
You want to preventatively protect election workers. There is another group who wants to preventatively protect our elections.
But I digress. Let's get back on track.
Rep McGaugh is obviously antsy about being threatened and keeping everyone safe from all the bad guys of the world. So much so that in the middle of his inquiry, she gets more and more agitated while he stays calm asking the questions he's prepared for her. She's obviously getting flustered and one of the democrats pops up to accuse him of badgering her!
Then, a little later on, after he asks a question that she doesn't like, she just straight up asks him... check it out.
This attitude of hers makes me wonder just what she'd be encouraging her LEA friends to do in regard to that new language she's trying to implement that adds election offenses. If asking a question is a threat, I'm more than a little concerned about what else might be construed that way.
Check this one out and tell me who is badgering who...
her lea friends are wore out
OK, Rep McGaugh has made her point. The LEA's are worn out and don't want closed primaries. They don't want to deal with people and their affiliations. That's that.
To that I say that maybe they don't like the job description and they need to move on.
It doesn't matter too much to McGaugh what the PEOPLE think, apparently, because she's confident in her re-election regardless. I'd venture to say that she needs only to take a gander down the hall to Senator Carter's office to realize that might not be the case. But I'd better not, because she might feel threatened or claim I intended to harass her. 🙄
rep stacy asks questions and leadership is mad?
Yep! That's the word on the street.
Representative Stacy asked her questions she didn't want to answer, she got triggered and sassy, claims she was threatened by the inquiry and now rumor has it that apparently she's throwing a fit and House leadership is fit to be tied. 🤦🏻‍♀️
You see, the republicans have been told by leadership not to be fussing out in public. They are supposed to do their deals behind closed doors and then present a united front for all to see. That's why they all vote together all the time and we can't figure out what's happening.
Lectured in caucus meetings prior to any votes they take -they get told what to do and they fall in line because they are afraid of what will happen if they don't.
Bullies... junior high bullies is what we are dealing with here.
Well, that and a grown woman who needs to put her big girl panties on and answer the questions she's asked.
For goodness sakes! Isn't this what the left does? They get all offended and then cry about it until everyone around them changes their tune and they get their way. I can't stand whining. Whining and lying. Those are my biggest pet peeves.
The committee hearings are SUPPOSED to be filled with robust conversations and debate. But instead, they fall in line and obey. Because that's exactly what is expected of them and when they break rank, they get punished.
THAT, my friends, is one reason why we need the House Rules to be overhauled!
So what can you do?
HB 781 NEEDS TO DIE. It's just not good. It contradicts the Republican platform. It robs the parties and the people of thier right to associate/affiliate and therefore, is in contradiction to our First Amendment rights. It's overreaching as far as the protections for election workers and there's another part I didn't even discuss that just ridiculous. It will come up for a vote soon, so we need to be contacting all the Election Committee members via phone & email until they commit to voting no. Fill up the inboxes & email boxes - make the phones ring and respectfully tell them what you want. They have no power other than their vote, so keep it focused and polite.
And PRAY! Actually please do that first.
We'll see what happens next week.
Subscribe to the blog so you don't miss "the rest of the story!"