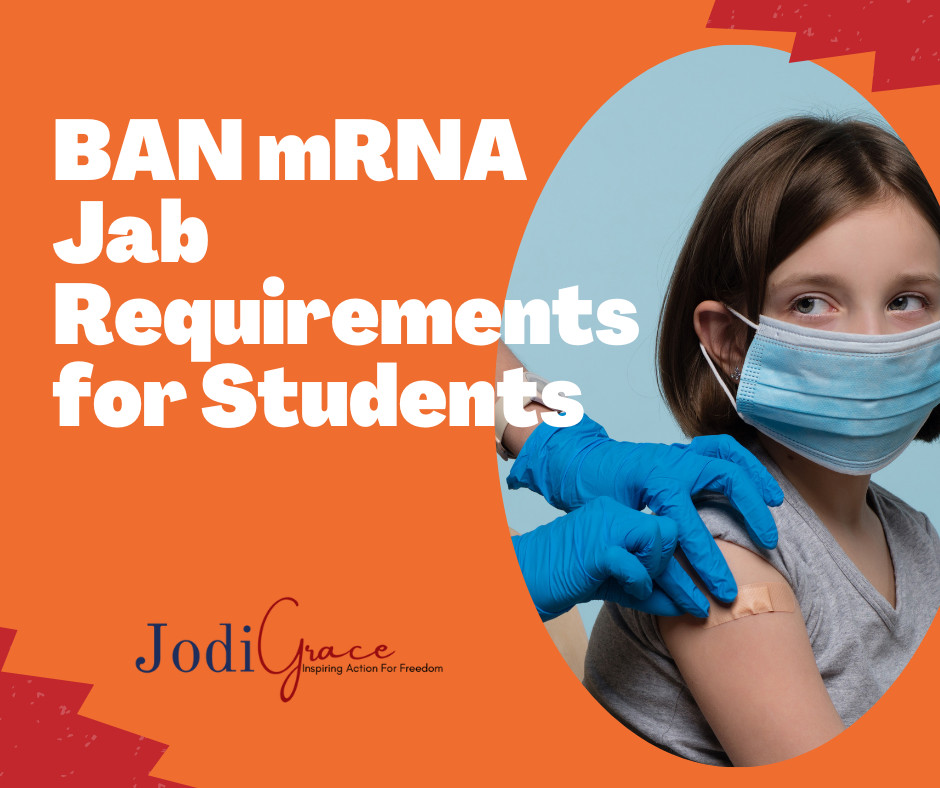 bill hardwick's mrna amendment
Friday afternoon in the Missouri House of Representatives, God gave us a miracle!
There's not much that I'm thrilled with regarding legislation this session, but this is a major miracle & I can't sit by without giving thanks & praise to Him and the humans who were willing to stand in the gap for our kids!
Representative Bill Hardwick filed HB700 which would've protected employees as well as our school kids from being required to take mRNA vaccines. His original bill made it through both House committees, but Majority Floor Leader Jon Patterson refused to bring it to the floor for debate and a vote.
As a result, Rep. Hardwick chose to take the portion pertaining to school kids and add it as an amendment onto an education related bill. It was a big mountain to climb. Honestly, I had pretty much given up hope that it could happen.
he did it...and it passed!
SB 199, an education related bill sponsored by Senator Holly Rehder, had already made it through the senate and was up for debate in the House. Representative Bishop Davidson was handling it and he made a motion to add a large amendment that addressed several different things.
Rep Hardwick rose to inquire of Rep. Davidson and ask questions about his proposed amendment. While he was speaking, Hardwick's vaccine amendment was filed (thank you Rep Mazzie Boyd for the assist!) and offered as an "amendment to the amendment."
Rep Hardwick's presentation of his amendment was wonderful. The PQ halted all conversations about it and brought the issue to a vote. Thankfully, Hardwick called for a roll call vote, which records each legislator's vote. I've shown those votes below.
watch it happen
This is a video of Rep Hardwick presenting the amendment and the vote. I hope you'll watch!! He did an excellent job!
In the video, Hardwick mentions the Governor having the opinion that we shouldn't require Covid vaccines. He posted that opinion publicly on Twitter in the fall of 2022. He stated clearly that the government should not require Covid vaccines in schools.
We'll see if Governor Parson will stick to his word or try to squirm his out of protecting our kids to keep Pfizer happy.
here's the vote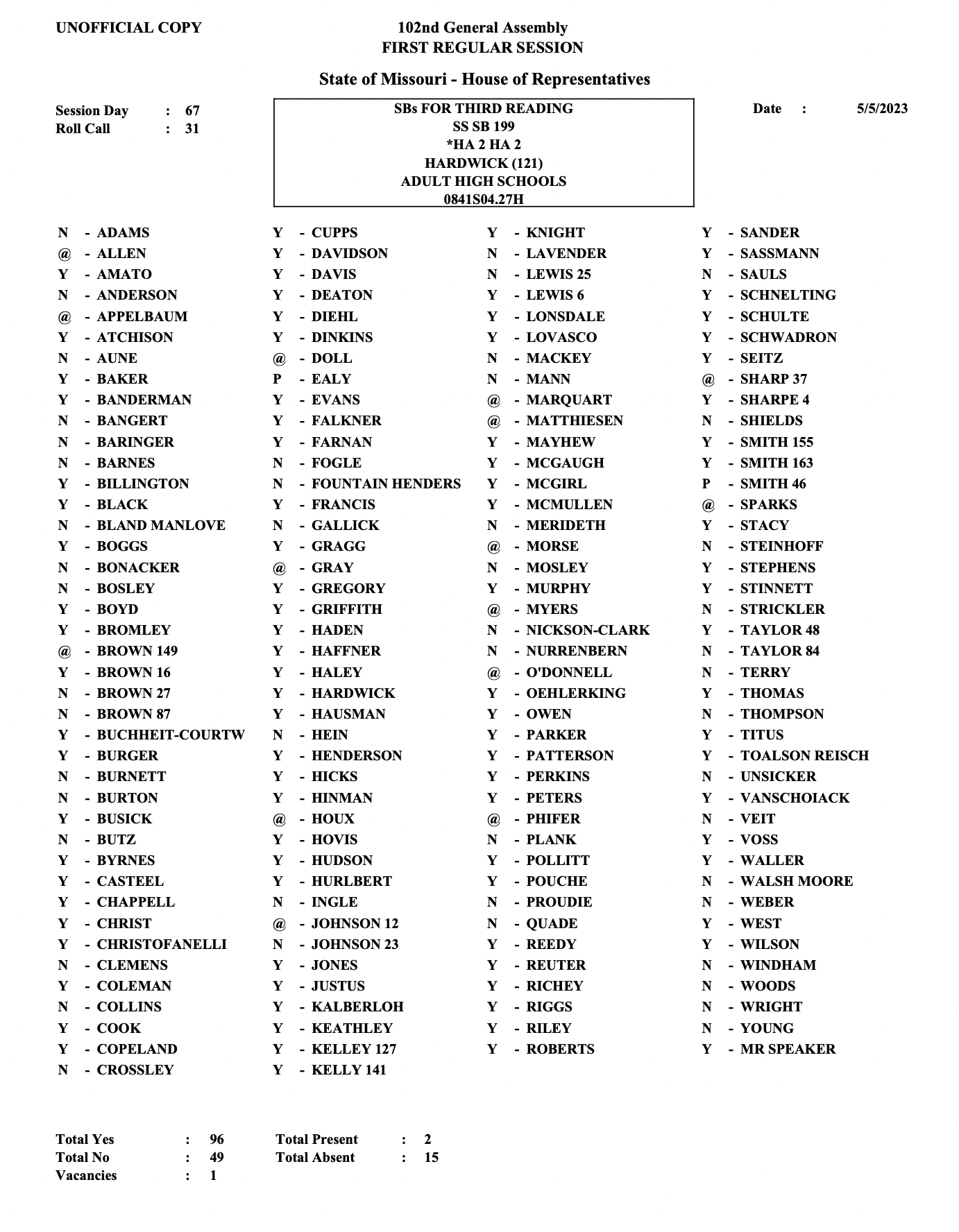 republicans who voted 'no' with democrats
what's next?
I wish I could tell you that this was a done deal but we still have a ways to go. The bill now will go back to the Senate. Since it originated in the Senate and now has been changed by the House, the senate has 3 options. In order to pass a bill, BOTH chambers (House & Senate) have to agree on the final form - including every tiny detail.
When SB 199 is back in the senate, these are the options:
Senate leadership could refuse to even take it up for a vote. This would kill the bill and our amendment.
Senate leadership can refuse to adopt all the changes, but send it to a Conference Committee, consisting of 5 from the House & 5 from the Senate. The committee would meet, make a deal and then take the final version back to both chambers for a final vote.
Senate leadership can choose to bring it up AND bring it to a vote.
please pray!
We only have 96 hours of session left. Time is running out & we need this amendment to pass for the sake of our kids! Please pray that God moves more mountains for this amendment to pass!
please take action.
You can help make your wishes known by making 2 phone calls and sending 2 emails. Tell them why you DON'T want schools requiring any type of mRNA vaccine and we want to keep Rep Hardwick's amendment to that effect. Be sure to politely ask for SB 199 to be brought to the floor for a vote or sent to conference committee.
1. Cindy O'Laughlin, Senate Majority Floor Leader