Feb 18, 2023 10:43 AM Central
Jodi Grace
please join us
I've had the opportunity to partner with a great friend of mine, Gail Griswold, in bringing a couple nationally recognized speakers to town.
Gail is a mom of boys, a Missouri business owner, the President of the Board of Education at Camdenton Public Schools, among other things. She's as conservative as they come and she's passionate about improving the public school system for Missouri's kids.
When she invited me to work with her to bring this event to Jefferson City, I was thrilled to have the opportunity and I hope you'll consider joining us.
what is it?
full day of fun & learning
Gail chose the speakers for the evening and I decided to add a few things earlier in the day for anyone who would like to learn more specifics about Missouri legislation. Please come for any or all of the activities, but please do register! Find all the details & register on the
Home Page.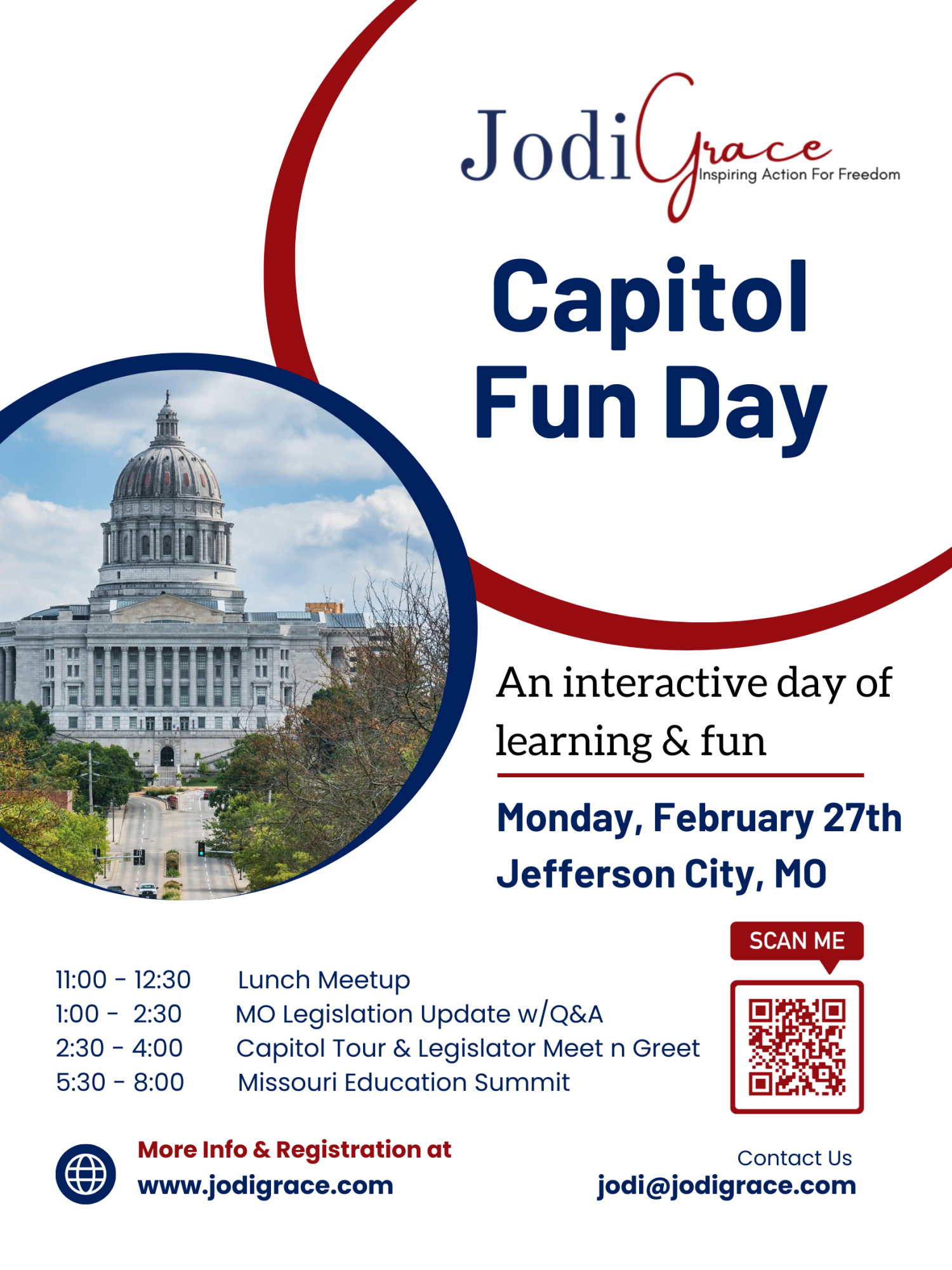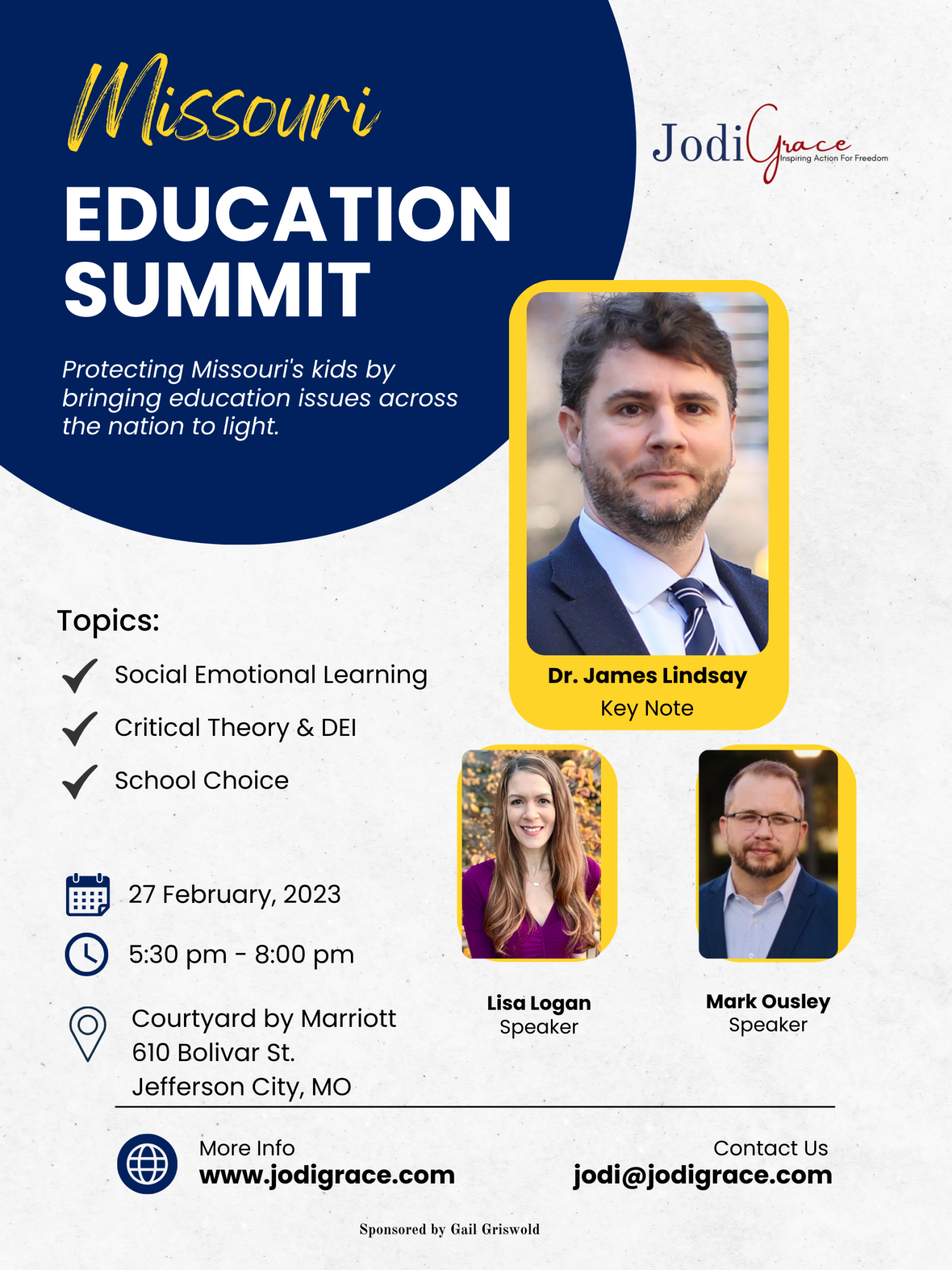 .