Jan 2, 2022 09:11 PM Central
Jodi Grace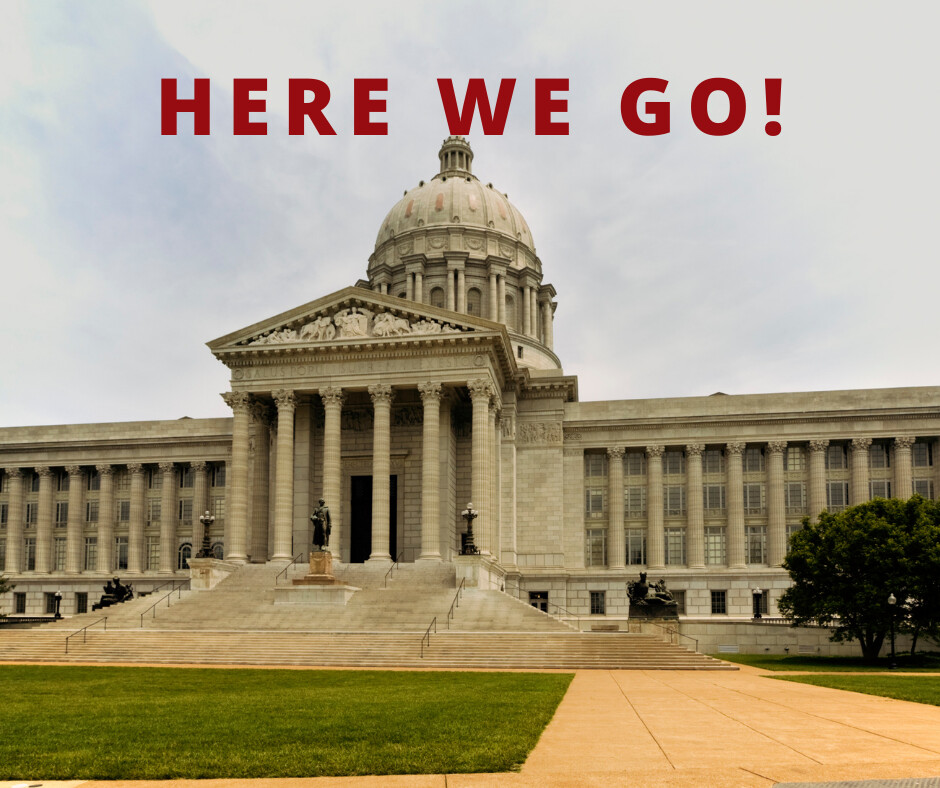 It's going to be a big week in Missouri with the opening of legislative session!
The Missouri General Assembly (MOGA) is coming back to work and the Capitol is going to be full of freedom loving Missourians right from the start. It's going to be a jam-packed, fun-filled week. I hope you're planning on participating either in person or from home!
Here's a list of the events this week. I hope you'll pray about joining me!
The following posts will give you more information about how you can participate whether you are coming to Jefferson City or staying home.
Monday, January 3rd
Election Integrity Zoom Meeting
Hosted by Keith Carmichael
Every Monday evening @ 7:30pm on Zoom
Meeting ID: 812 8826 6111
Passcode: MMOGA
This is a weekly meeting designed to inform, update & empower Missouri patriots to help secure Missouri elections and preserve the Republic. It is open to anyone interested in learning and/or participating.
Wednesday, January 5th - MO General Assembly Opening Day
Meet on 2nd floor outside Secretary of State's office to learn about ESA's and school related legislation in Missouri. Opt in for lunch if you like, then head out to talk to legislators to voice your concerns for this new session.
Join us in the Capitol Rotunda to learn and be inspired! Multiple education groups from around the state will be there sharing information.
1:30pm Fight for Health Freedom
Join with a group of patriots who are traveling to the Capitol to talk to legislators about health freedom and informed choice in Missouri. If you are interested in participating, please send an email to let me know. (Scroll to bottom of the screen and click "Contact Me")
Thursday, January 6th - Election Integrity Work Day 10am - 2pm
10:00 am - Rotunda
Listen to Keith Carmichael and other speakers from around the state share information about the current state of our elections in Missouri and what you can do to help secure them.
11:00 am - Meet with Legislators
Take your opportunity to meet with legislators to share your concerns. If needed, we'll provide talking points & any support you need. You won't be alone.
12:00 noon - Lunch on your own
1:00 pm - Rotunda
Featured Speaker: Dr. Frank
It's going to be a great week!! I'm excited to get back to work and looking forward to seeing many of you there!