Jan 3, 2022 02:32 PM Central
Jodi Grace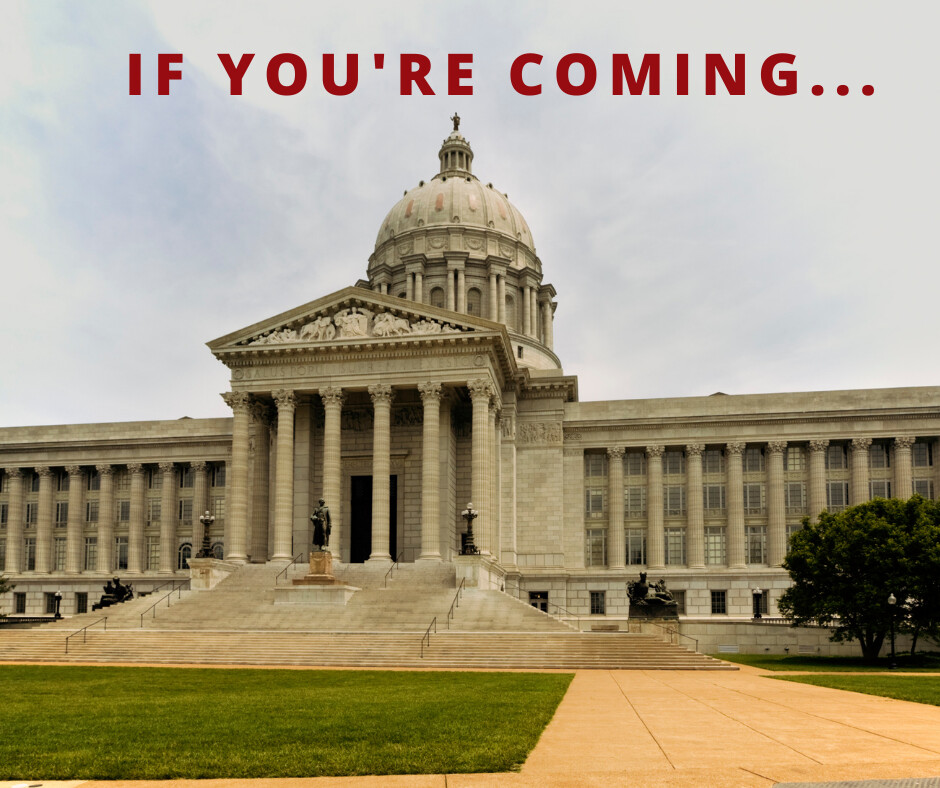 If you're coming to the Capitol for the first time, you may be nervous and wondering about the details.
I've got you covered! Here are a few tips and tricks you might find helpful.
parking
The easiest place to park is in the parking garage on the corner of Madison St. and Capitol Ave. The cost to park for the day is $6. The walk to the capitol is as couple blocks long if you walk down Capitol Ave and a little longer if you walk down High Street. If you want a cup of coffee on your way, walk down High Street and stop in at Yanis. If you'd rather walk by the Governor's Mansion, the garden and a shorter walk take Capitol Ave.
There is free parking down the hill from the Capitol at the corner of Main St and Missouri Blvd. It's a lot for State workers but there are generally plenty of spaces. In that case, Three Story Coffee is just across the street if you need it.
There is also metered parking downtown if you prefer that option. Tickets are $5 and you can pay online.
what to bring
I suggest bringing one larger bag with you inside the building and make sure everything you need fits inside. You'll be carrying everything with you all day, so pack light. Here's a list of what I consider necessities when I'm at the Capitol for the day.
Wallet & keys
Phone & external charger if you need it - fyi...Service inside is very hit & miss. Don't count on it.
Portfolio or notepad and pen
Talking points ready
Business cards if you have them
Umbrella if there is ANY chance of rain
Water bottle & easy-to-eat snacks
misc information
You can carry your weapon inside the building.
No masks required in the building but several offices of the democrat officials request them inside their offices.
To enter, walk in from the High Street side of the building. Go behind the steps to the breezeway. The center doors in the breezeway are the only ones you can enter.
When you get through security, stop at the information desk on the left as you walk to the rotunda. Ask for a Senate & House directory and a map.
If you'd like to take a guided tour of the building while you're here, which I personally think is a wonderful experience, ask the staff at the information desk. Generally, they do them every hour.
If you haven't seen it before, the war memorial is behind the building. It's much prettier in nice weather, of course, when the fountains are running but it's still worth seeing if you haven't had the opportunity.
Arris Pizza has a lunch buffet. It's across High Street. It will probably be busy but it's great pizza.
There's a cafe in the basement if you need to buy a lunch but don't want to leave the building.
Although there are nearby restaurants and the cafe downstairs, you may not have time to leave when you're hungry so bring snacks just in case.
remember
Your legislators are public SERVANTS. Treat them with respect but be confident! It's their job to listen.
Talk to them like you'd talk to anyone else. They are normal people. There's no reason to be intimidated.
This government was designed for your voice to be heard, and that's the only way things change - so use it!