Aug 23, 2023 05:18 PM Central
Jodi Grace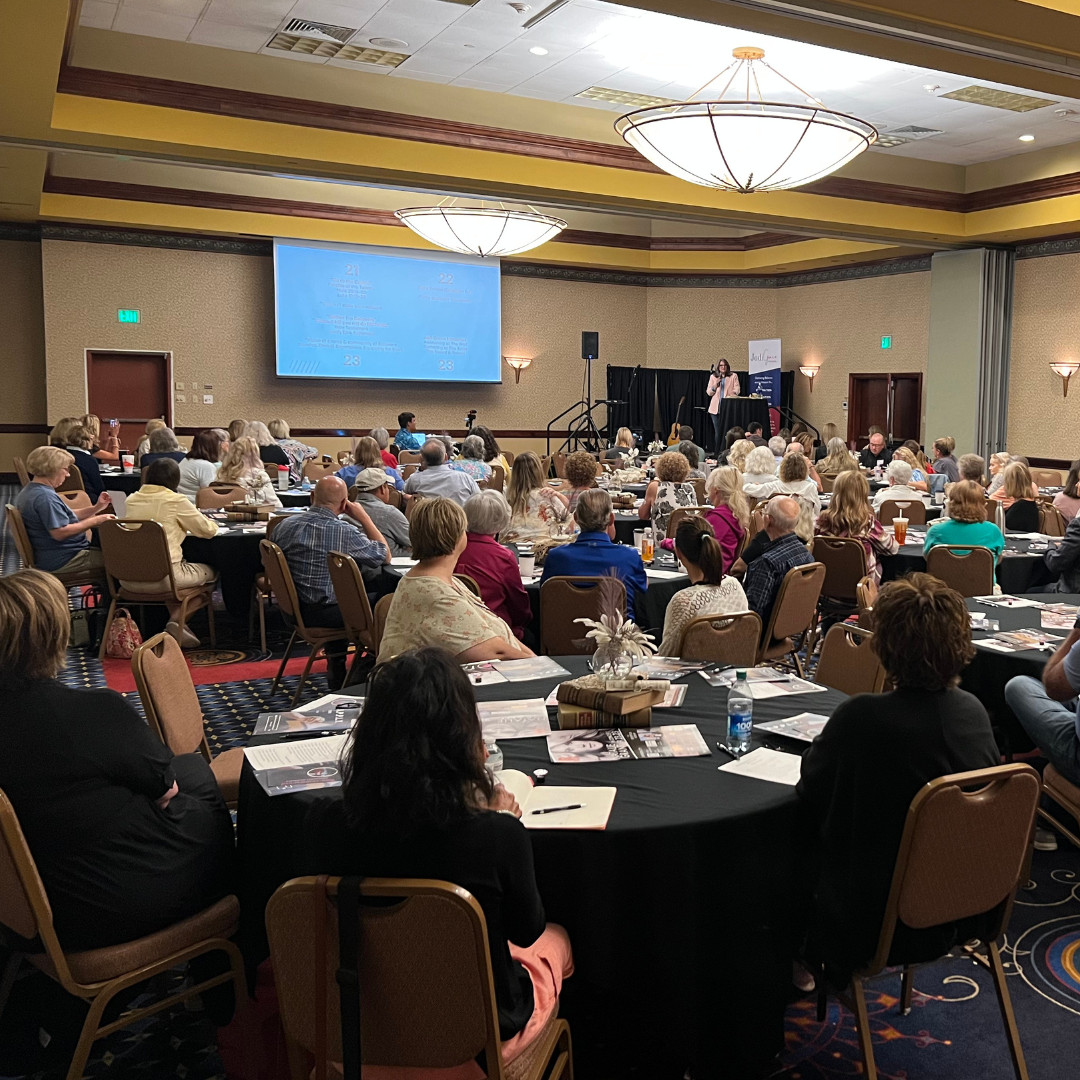 Jodi grace ministries has officially launched & stepped 'out of the boat!'
This past Saturday, we kicked off our ministry and the Awakening at The Wall event series in Jefferson City! We had a great turnout and enjoyed spending the day connecting to Jesus and each other.
We are excited about where God is taking us and what He is doing here in Missouri.
We had a pretty full house all day Saturday as we brought worship & ministry together with education on legislation and child exploitation in Missouri. Here is what a couple of our guests had to say...
I have only praise and for a "first time" Jodi Grace Ministries event, I thought it was excellent, informative, organized and with high quality speakers, music, and guests. Thank you for your hard work and focus, I am so very glad I was in attendance. - Portia C.
I am so happy I did not miss this. The information presented was informative and interesting. - Gary J.
I thoroughly enjoyed your event. It was uplifting and educational. You did such an amazing job!!! - Lisa E.
"what are these AWAKENING events, exactly?"
The simplest answer in a nutshell is that I am being obedient to what Holy Spirit has been asking me to do for months - gather the believers.
Why? To empower & equip Missourians who love the Lord.
If you want more specifics, here's a list of things you can expect from us:
1. Worship & Praise. Often, in Biblical times, when they were preparing for battle they sent worshippers out before hand. We are in a spiritual battle the likes of which we've never experienced before & it's imperative that we look up and offer up our worship and praise before we do anything else.
2. Prayer. We need people of prayer who are in right relationship with Jesus, who have been healed or are willing to be healed and are walking in personal spiritual freedom to rise up and be involved in government. When we gather, we will always create space for Holy Spirit to move and work in the hearts and lives of His people. HE is the answer & there are things only He can do no matter what topics we teach or speak on.
3. Biblical Message. Our feet are grounded in the Word & He's called us to bring a message of hope to counter the darkness we are bringing to light. Throughout the Awakening at The Wall events, we'll be focusing on the book of Nehemiah.
4. A Meal & Fellowship. We'll break bread together & connect in a personal way. One of our highest priorities is to build relationships with Believers across Missouri.
5. Education. One of our purposes is to empower Missourians with knowledge and information they can use to make a difference in Missouri government. We'll bring real, practical information to empower believers to be more informed voters and better equipped to steward freedom.
6. Building Community, Networking & Connecting. We need each other. We already have challenges as conservative Christians that we've never seen in this country before. Those challenges are likely going to escalate. We believe creative solutions will come as we are growing in relationship with Him and with each other. Our vision is to grow a trusted community where we can pray, share challenges, brainstorm solutions, work and serve together to build a spiritual "wall" around Missouri.
Are you having church?
My prayer is that we have AMAZING church every time we gather. However, we encourage our community members to stay engaged in their local churches and share educational information with like-minded Missourians there.
Is this a political meeting?
No. This is about God's heart for Missouri and local government. We inspire, educate & activate Missourians to be better stewards of liberty. We work to...
Inspire through the Word & worship

Educate on specific Missouri government issues

Activate believers through building community & delivering simple action steps
Please join us!
September 9th in West Plains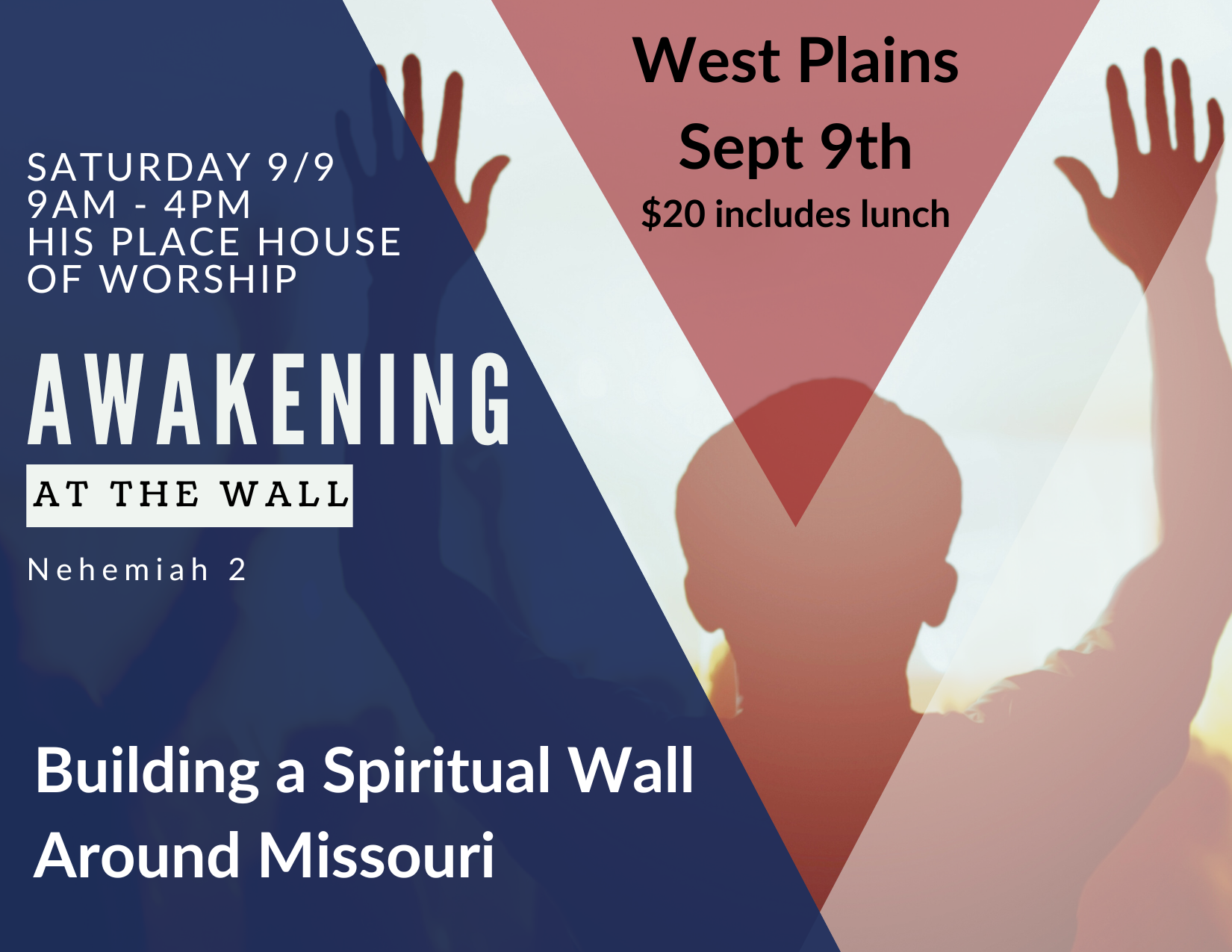 November 4th in Independence
We are looking for venues in Nixa/Ozark, Poplar Bluff, Cape Girardeau, Farmington, St. Charles, and Belton. If you would like to help bring an event to any of those areas, please reach out and let us know.
We are also hosting Gatherings at The Table and speaking at meetings as requested.
Check out the
Event Page
for details, registration and our calendar.
Be sure to reach out to us if you're interested in scheduling an event.